Ubuntu Linux Unleashed 14th Edition (TPE-UBUNTUBK)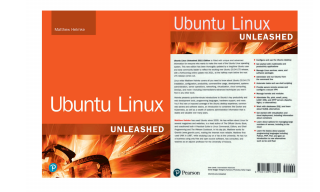 Ubuntu Linux Unleashed covers recent releases of Ubuntu 20.04+ onward and is an excellent resource for both desktop users and administrators. The latest edition has been thoroughly updated by a long-time Ubuntu user and early community leader to reflect exciting and new functionality in the latest releases. Ubuntu Linux Unleashed covers topics including the GNOME desktop, multimedia and productivity applications, shell commands, system administration, and the network tools included in Ubuntu.
Here are some of the topics covered in Ubuntu Linux Unleashed:
Configuring and using Ubuntu's GNOME desktop environment


Managing Linux services, users, and software packages


Administering and running Ubuntu from the command line


Automating tasks and using shell scripting


Remote access and configuration of a secure VPN


Installing kernels and managing kernel modules


Setup of file, print, email, LDAP, web, and DNS servers


An introduction to virtualization and the cloud


Intro to programming languages: Python, PHP, Perl, Go & Rust
Please note:
For those outside the US depending on what you are ordering please be aware adding this book to your shopping cart will limit your shipping options to ones that may be much more expensive if not ordering it with a computer. This book is primarily intended for shipping to customers within the US and will ship via USPS media mail due to its weight and cost unless other goods are purchased alongside it. Media mail may take longer to deliver than our normal postal shipping options.