50W Multimedia Speaker System With Subwoofer & 3.5MM Audio Inputs (TPE-SPKWSUB)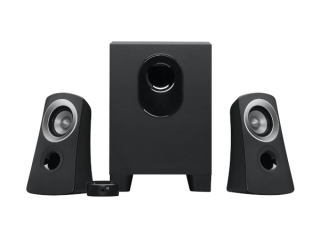 At 50W these are some of the best rated multimedia speakers for desktop and laptop computers on the market. Clear stereo sound with strong bass for music and movies. These stereo speakers deliver clear sound and provide extra bass to your audio experience. With support for standard 3.5mm wired connectivity and an optional Bluetooth adapter you can stream wirelessly. Easily access power, volume and the headphone jack using the wired control pod.
Classic desktop PC speaker with subwoofer and optional Bluetooth adapter. One simple click and start streaming wirelessly to your higher quality and louder external speakers.


Full Rich Sound: 50 Watts Peak/25 Watts RMS power delivers a full range of sound tuned for balanced acoustics.


2.1 speaker system delivers balanced acoustics and provides enhanced bass from a compact subwoofer.


Support for all popular and libre (free) distributions


AC adapter included: Powered by the AC adapter - no need to charge. Without a built-in battery, this speaker lasts much longer than many battery-powered Bluetooth speakers on the market.


Connect any device via the 0.14 in (3.5 mm) input and easily access power and volume using the wired control pod.
Note: Bluetooth adapter not included. Optional purchase item below. All recently released distributions are supported out of the box.
Included: Two satellite speakers + Subwoofer