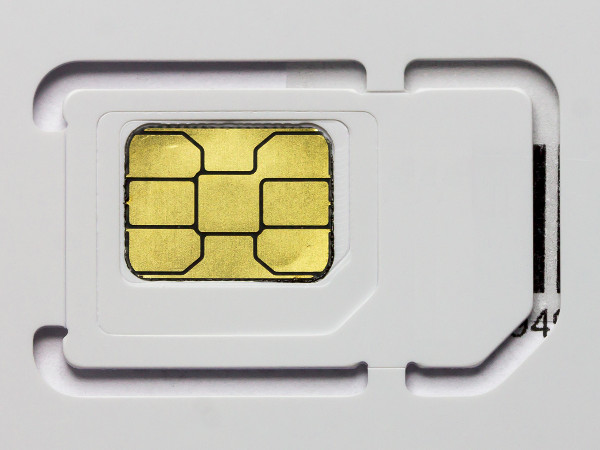 Before you can utilize your new USB 4G LTE-Advanced Modem (TPE-USB4GLTE) you'll need to purchase a compatible SIM card. Our 4G LTE-Advanced Modems take a Standard SIM (15 x 25mm) card. You must purchase a PureTalk Standard SIM card to connect to a PureTalk cellular network.
Note: We highly recommend selecting the configuration of this product with a LT4120 chip if for use in the United States.
To activate you will need the 20 digit # on your SIM card (example: 89348000003499216835).
1. Once you have an appropriate PureTalk Standard SIM card the first step to setting up the modem on your system is to follow PureTalk's activation processes. Getting a plan for PureTalk is fairly straight forward as there aren't many plan options and you can bring whatever device you want. PureTalk is a mobile virtual network operator (MVNO) that piggybacks on the AT&T network.
You can connect any Standard PureTalk SIM card that has already been activated or if you need to purchase a SIM card and plan you can find these online at PureTalkUSA.com.
To order a SIM card and plan: https://www.puretalkusa.com/cell-plans
For online activation see: https://www.puretalkusa.com/activate/start
2. Once you have activated your SIM card you can insert the card into the SIM card slot on your USB cellular modem.
3. At this point you can either connect the modem directly to a computer's USB port and continue the directions below or if you want to utilize the modem with multiple computers connect the modem to a libreCMC wireless router by following our directions applicable for that sort of setup.
4. For most distributions: From your network applet in the top right or bottom right corner find your Network Settings and add a new connection. You may need to click a button that says Edit Connections first depending on your distribution and version. To add a Mobile Broadband connection click the + arrow. You will be prompted to select the connection type. Select the Mobile Broadband option. This will start a wizard which will ask you which country you are in and who your cellular provider is.
5. As you progress through the Mobile Broadband wizard you'll be prompted to select a plan for your cellular provider. In practice PureTalk is a small cellular provider and thus is unlikely to be listed. As such you'll need to select the My plan is not listed option... instead or its equivalent and manually enter att.mvno or RESELLER into the Selected Plan APN (Access Point Name) box.
PureTalk is requiring a username, password, phone number, network ID, or PIN, and all the other default settings should be correct. Apply & Save.
6. If your modem is connected it may attempt to connect automatically, but if not find your network applet again and select the Mobile Broadband connection to connect.
7. If all was successful you should be able to open a web browser and surf the internet.
If you have any problems we recommend looking at our troubleshooting documentation and/or contacting our support team for assistance.
PureTalk is unlikely to be of much assistance with third party products or GNU/Linux. Fortunately that is what we are here for.