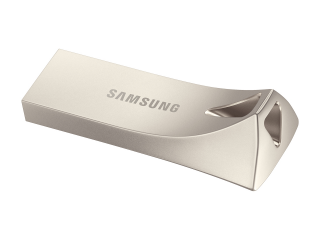 Are you in the market for a high quality fast USB flash drive that you can rely on? Look no further. Our flash drives utilize high quality flash chips and come properly formatted for your particular GNU/Linux use case. Starting off with a standards compliant USB flash drive we format the drive so you can utilize it for data backup, transferring files, or simply as a bootable medium for the latest release of your favorite distribution.
Users can expect to see speeds that are as much as 7x faster than lower quality USB flash drives. Need something faster? See an up close comparison and real-world benchmarks of the
different USB storage options
in our catalog.
If you've never formatted a USB drive before and want to learn how check out this
great little tutorial
.
Optionally formatted with ext4 and set with the right ACL bits to ensure maximum functionality and use between GNU/Linux systems without having to deal with user permission issues


Optionally formatted with fat32 so there is no need to install special drivers on any operating systems


Optionally formatted with NTFS for optimal compatibility on larger drives between GNU/Linux and Microsoft Windows systems
When you select the ext4 w/ acl option under file systems our drives work great for performing offline backups of your data: Check out this
video tutorial
on how to securely perform a backup up & restore of your entire home folder using Déjà Dup even between different distributions and releases (included with many popular distributions). Check out our extensive documentation & easy to follow video tutorials: Haven't formatted a disk before? Want to learn how? Check out a video demonstration on
managing removable disks
with GNOME disks. Learn to format, properly utilize, dismount, backup, and repair damaged disks using a graphical desktop application that ships with many major desktop distributions by default.
Please note this item is only available for shipping within the United States or with the purchased of a computer if shipping overseas.
Category
Specification
Stating Capacity
64GB
Warranty
5-year limited warranty
Speed
Reads up to 300 MB/s for 256/128GB models
Reads up to 200 MB/s for 64GB models
Writes up to 100 MB/s for 256GB model
Writes up to 50 MB/s for 128GB model
Writes up to 25 MB/s for 64GB models

Supported Systems
Linux / Linux-libre 2.6+ (all recent distributions supported)
Compatible Systems (depending on filesystem)
Microsoft Windows XP / Vista / 2000 (sp4), Mac OS X v.10.3.x and above