Linux Mint USB Flash Drive Installation Media w/ Installation Support (TPE-LMFLDRV)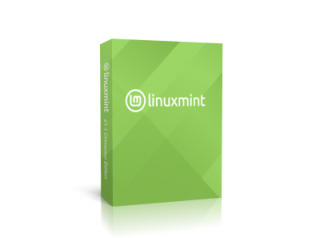 Linux Mint is a modern, elegant operating system which is both powerful and easy to use while maintaining a more traditional user interface design. Started in 2006, Linux Mint has become one of the most widely used desktop operating systems in the world. It has maintained a leading position among desktop-oriented GNU/Linux distributions for over a decade.
Based on one of the most popular and well supported flavors of GNU/Linux: Ubuntu


Ships with a traditional and very popular menu based desktop environment called Cinnamon


Have questions about installing Mint? Support is available for 6 months from the date of purchase


Ships on a high quality USB flash drive with solid performance for quick installation


Installation media is produced using high quality flash and USB standard compliant drives for maximum compatibility


Each flash drive is fully verified using a set of procedures to ensure the intended images are fully written to the disk


For maximum security each image flashed is checked against the developers GPG key and instructions to validate it yourself are available


Never installed Linux Mint before? Check out this installation video
* Please note that while GNU/Linux has support for a lot of hardware not all hardware is created equal and the user experience may suffer on systems that aren't fully supported or designed for GNU/Linux. If you need advice on the best hardware to get feel free to contact our
support team
.