Installation Instructions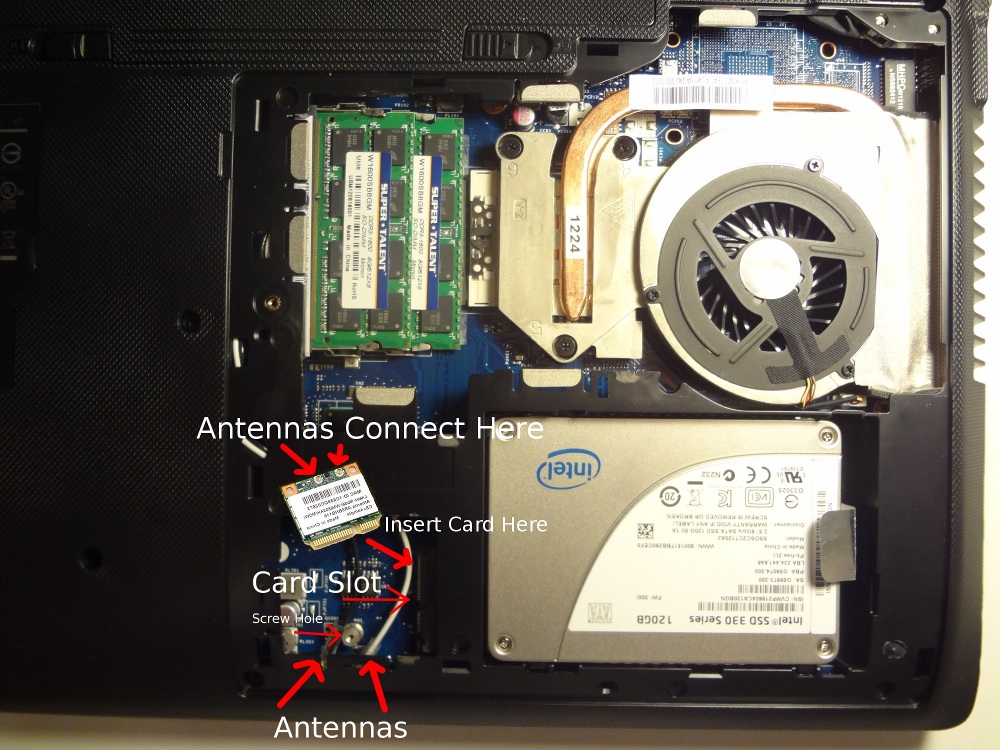 Troubleshooting
1. If your laptop is a HP, Lenovo, IBM, or Toshiba you may not be able to utilise a non-manufacturer approved card. These companies lock-out cards for profit. We recommend going with a USB card instead and not purchasing hardware from these companies in the future. At the risk of breaking your system there are some BIOS modifications you may be able to make. We can not provide support for these risky modifications.
2. Follow steps 1-3 in the General Network Troubleshooting guide to verify that you have wifi enabled in all the proper places.
3. If you still can't connect there is a chance that your laptop's wifi switch is either broken or not working properly. This may be in GNU/Linux or another operating system as well.
More advanced users can find out if the hardware switch is permanently disabled by opening a terminal window:
a. In Ubuntu 10.04-10.10 go to Applications -> Accessories -> Terminal or search for Terminal in newer versions
b. type rfkill list
0: hci0: Bluetooth
Soft blocked: no
Hard blocked: no
1: phy0: Wireless LAN
Soft blocked: no
Hard blocked: Yes
If your Wireless LAN device indicates a hardware or software block try the following commands:
rfkill unblock all
c. If you still do not have wireless working run:
rfkill unblock 1 (or whatever number the Wireless LAN device is on your machine)
d. Run rfkill list again to find out if you have successfully enabled the wireless
e. If you have not check to see if you can enable it in the BIOS
f. As a last resort there is work around which can be applied using the Broken Wireless Hardware Switch Fix guide. We have confirmed this works and should generally be safe to apply if you are technically able. If not seek assistance from a local tech shop or you may send us your laptop for repair. Additional charges will apply.