Updated Instructions (Ubuntu 16.04+ and similar distributions)
Introduction to connect a USB Bluetooth Adapter and Troubleshooting
Older documentation
For Bluetooth Headsets follow the Bluetooth Headset Setup Instructions. For most other bluetooth devices such as a wireless keyboards and mice follow the below instructions:
Instructions (Ubuntu 12.04+ and similar distributions)
1. Turn off device you wish to connect via bluetooth and remove batteries, leave off for 10 seconds, insert new / fresh batteries, turn device back on.
2. Turn off the computer, leave off for 10 seconds, turn back on.
3. Connect your USB bluetooth adapter to a USB 2.0 (black) port, if nothing appears use the FN + bluetooth keys on your laptop (if it is a laptop) to turn your bluetooth adapter on (see your computers manual for instruction, where available).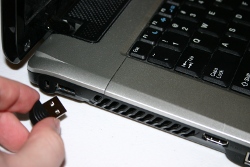 4. From the bluetooth applet go to bluetooth settings.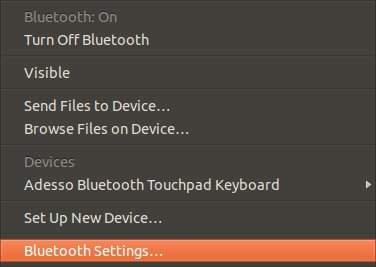 5. Select the device if you have attempted to add it already and failed, remove it using the "-" button; click remove when prompted, otherwise skip this step.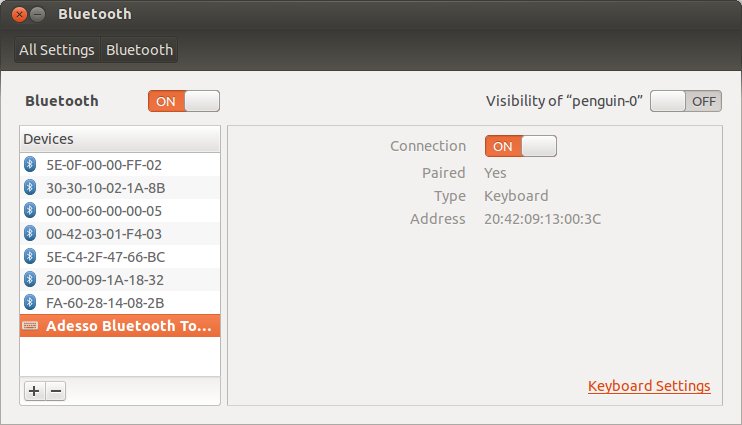 6. Select the bluetooth icon in panel, make sure to select from the right applet, as there may be two bluetooth icons in the panel, then select setup new device.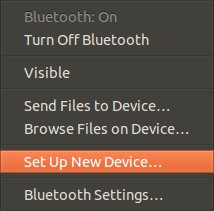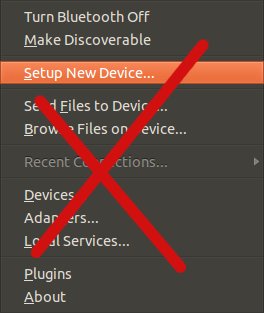 7. Turn the device on & click continue.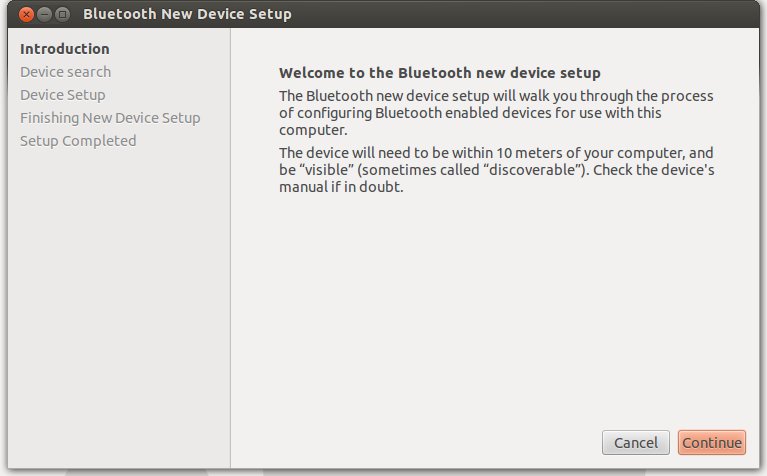 8. Use a paper clip and press on the "connect" button.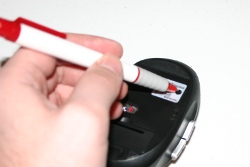 9. Select your bluetooth device and click continue.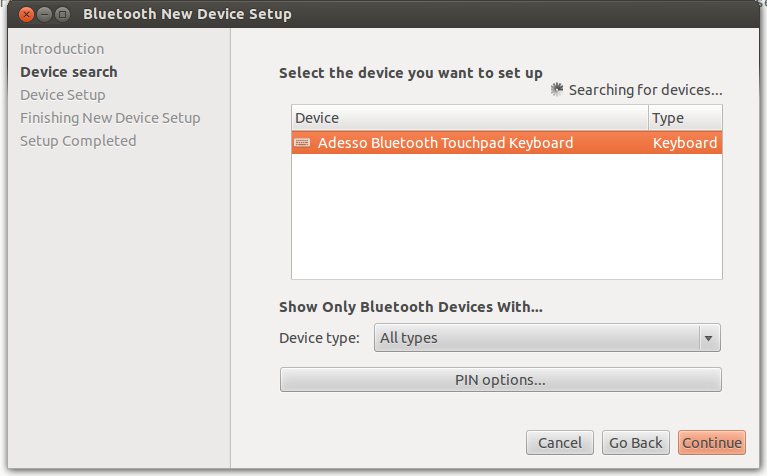 10. Enter the number if prompted on the device itself and hit enter.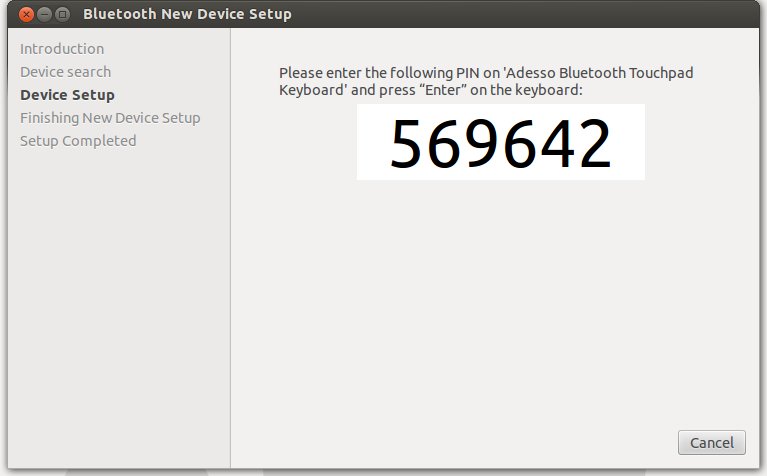 11. If the device has connected successfully and things are working click close, if not repeat instructions from step 1.
Older Instructions (Ubuntu 10.04)
| | |
| --- | --- |
| 1. If your computer does not have Bluetooth connect a USB Bluetooth dongle to your USB port. | 2. Install any required batteries, turn the device on, and put the device into discover mode. This is usually done by holding in a small button with a paper clip or pen for a few seconds. |
| 3. From the desktop click on the Bluetooth icon in the top right corner. | 4. Select setup new device... |
5. Read the introduction.. and click forward.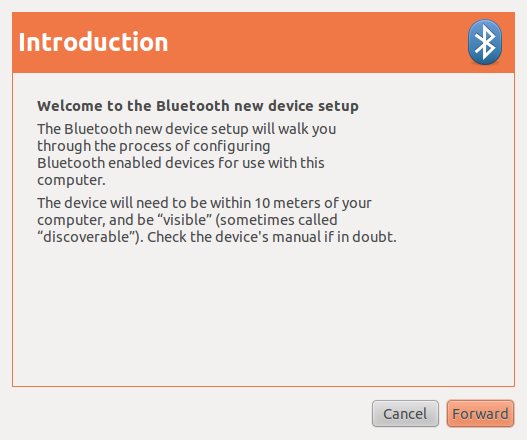 6. If everything has gone ok you will see your device appear. Select it and click forward.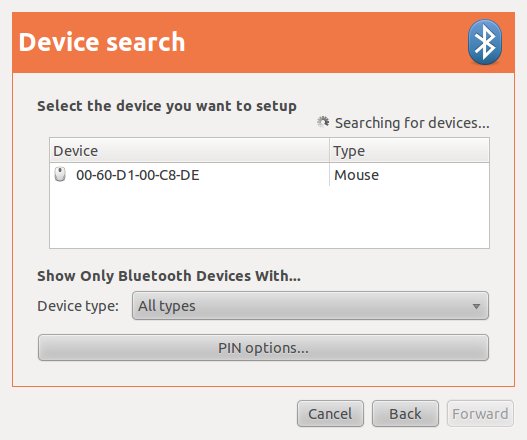 7. Your device is now setup.
Microsoft Windows Drivers